Two different Etsians let me know that they had featured one of my items in a treasury during October. Two October Etsy treasuries, that treasury makers let me know about, included one of my creations. You can see a collage below of my items from
EDCCollective
and
EclecticSkeptic
that were featured during October. (Click on the collage to see a larger view.)
I really appreciate being featured by the treasury makers. To thank them, I have listed below (in alphabetical order) links to the 2 Etsy sellers that let me know that they featured one of my items, as well as an item from their shop that I like.
Enjoy window shopping and please click on the shop links of anything that catches your eye.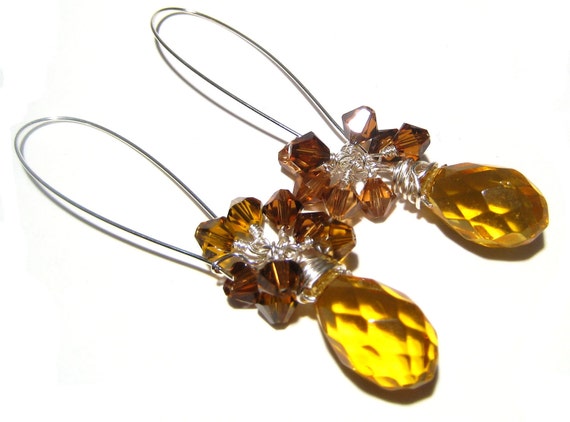 BrankletsNBling
Handmade jewelry for every occasion, from a night on the town, to formal wear and wedding attire, to *Sparkly* everyday accessories.
WhatsHerName
Handmade craft supplies, hair accessories and more are found here.